Our Restaurant
On the ground floor of the villa, the restaurant will welcome you inside, or onto the terrace : a wide variety of local wines are to be chosen from our central wine cellar. The patio, surrounded by stone walls, will also offer privacy for business meals, couples or friends : facing north, well-surrounded by high stone-walls, its freshness and cool intimacy is often cherished on hot summer days.
As you walk into the restaurant, you'll have many round, oak-tree tables to choose from : take a seat, and enjoy the whitewashed walls, the French ceiling, the stone-paved floor, the warm ambient lighting and the exquisite menu, based exclusively on local and seasonal fruits and vegetables.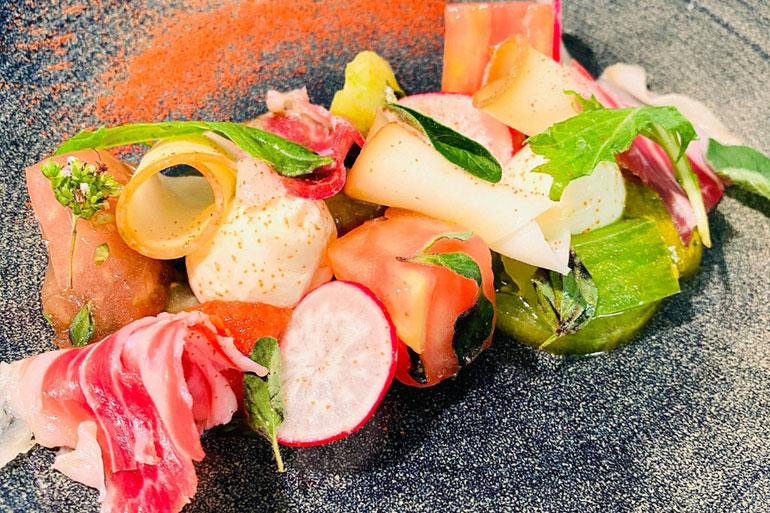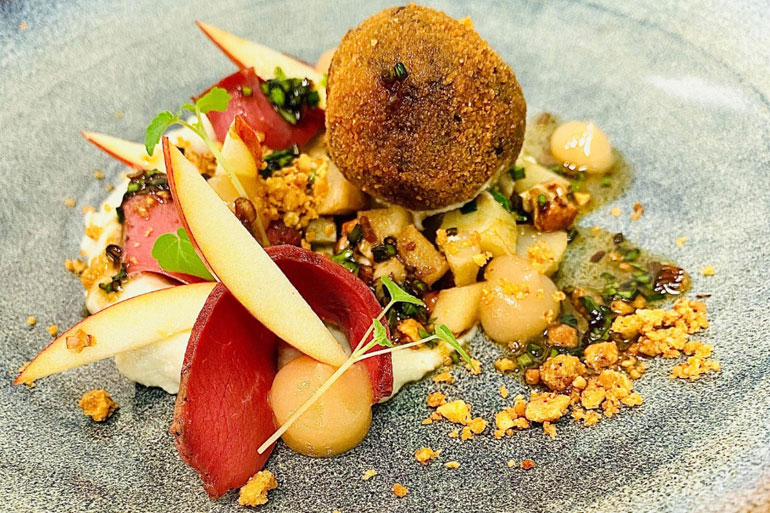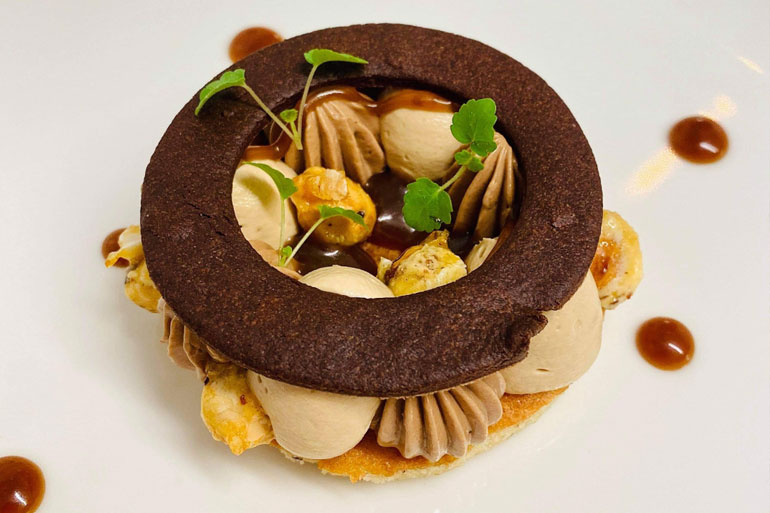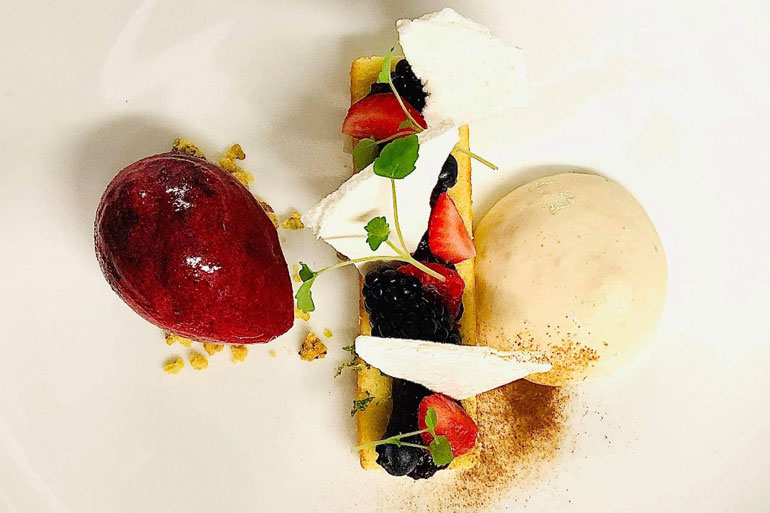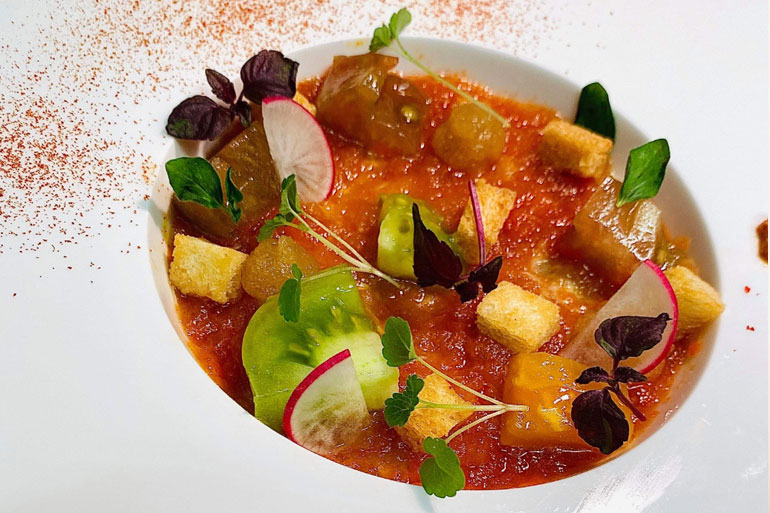 For the sake of freshness, some of our dishes may take longer to prepare than others : thank you for your understanding.
The Chef
Ludovic Davouze studied his art in the city of Mende, Lozère. He then worked for 3 years in Castillon-du-Gard, under the guidance of the Michelin-starred Chef Gilles Dauteuil. He decided to settle in Biarritz, to work with Chef Jean-Marie Gaultier, 1991 Meilleur Ouvrier de France. He moved on to work with Chef Andrée Rosier, 2007 Meilleur Ouvrier de France, and her husband, Stéphane Rosier, in their Biarritz restaurant, Les Rosiers, for 8 years.
Ludovic then decided to live closer to his birthplace, and worked again with Bernard Roth, his former second-in-command, back in Castillon-du-Gard. After Bernard's departure from the Montesquieu Villa, we are proud to announce that 40-year-old Ludovic is now our Chef, who will delight you with his refined cuisine, inspired by local and seasonal fruits and vegetables.